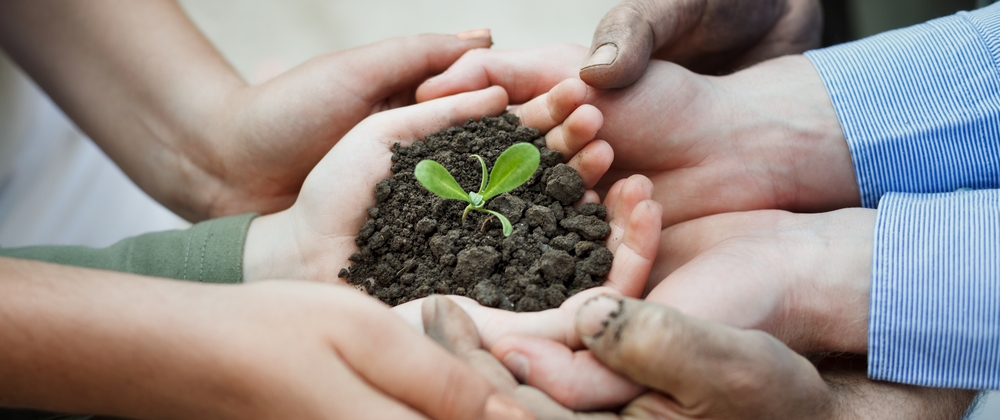 Careers
We believe a single person, a single idea can change the world. What can we do together?
Michigan Aerospace Corporation is a growing company that prides itself on its people. We are searching for future employees that are not only at the top of their professions, but that desire to work in a very team-oriented environment. Our employees are given opportunities to grow professionally and personally through exciting projects that span every environment, from space to the sea, and across the globe.
Michigan Aerospace Corporation offers a competitive compensation package that includes 401K, healthcare, dental and vision insurance coverage. We are located in the vibrant community of Ann Arbor, Michigan, with access to the University of Michigan and its diverse culture.
Culture and Values: We believe in the power of a single person to change the world. And that we can create even greater change together. Our goal is to provide an inclusive, diverse environment that allows every employee to live their lives authentically and that empowers employees to flourish in the workplace, the home, and in society. To that end, we provide the most flexible working environment possible. We operate as a team, support one another as a family, and encourage individual creativity, personal growth and leadership. We provide products that meet or exceed the expectations of our customers in terms of quality, responsiveness, and innovation -- and always strive to provide value to our customers, shareholders, investors, employees and our community.
Michigan Aerospace Corporation is an advanced engineering and products company that provides innovative sensing, intelligent systems, and software solutions for space, air, and earth-bound applications. Our roots are in developing atmospheric measurement systems for aerospace customers, but we also apply these same technologies and expertise to solving problems closer to home, including clean energy, water management, and early-stage disease detection. Michigan Aerospace is part of the Springmatter™ commercialization umbrella, providing assistance to innovators and companies that need a little help bringing their concepts to life. The theme of Springmatter is to "Start Something Meaningful." Fittingly, we established the Springmatter Fund to be intentional about our philanthropy as well. Especially meaningful to us is support for educational programming and employment opportunities to assist marginalized populations.
We offer a wide range of Engineering Services to meet the needs of our customers. Our multidisciplinary science and engineering team has experience in analysis, design, fabrication, testing and field support for a broad array of optical, mechanical, electrical, software applications. Technologically, we specialize in the development of laser-based, optical and opto-mechanical systems that must operate in low signal-to-noise conditions and in harsh environments. We have almost two decades of experience in building end-to-end (hardware and software) systems that have been successfully deployed in space, airborne, and demanding terrestrial environments. We also provide guidance to companies on quality systems and regulatory compliance. We pride ourselves on providing innovative, responsive, and cost-effective solutions.
We are proud to be an equal opportunity employer and we do not tolerate workplace discrimination of any kind. We are committed to the principle of equal employment opportunity for all employees and to providing employees with a work environment free of discrimination and harassment. We are also committed to creating a diverse environment and fostering opportunity for all qualified applicants.
At Michigan Aerospace Corporation all employment decisions are based on job requirements and individual qualifications. We do not discriminate against any employee or applicant on the basis of race, color, religion, gender, sexual orientation, gender identity or expression, national origin, age, genetic information, disability, marital, civil union or domestic partnership status, past or present military service, family medical history or genetic information, family or parental status, or any classification protected by federal, state, or local law. This policy applies to all terms and conditions of employment, including recruiting, hiring, placement, promotion, termination, layoff, recall, transfer, leaves of absence, compensation, benefits, and training. Further, Michigan Aerospace Corporation expressly prohibits any form of workplace harassment based on any of these characteristics. This policy further applies to persons who are handicapped, disabled veterans or veterans of the Vietnam era.
Attracting talented people is a high priority to Michigan Aerospace Corporation as we pursue our R&D and product development goals. If you are a top performer in your field and motivated to make a difference, please send your resume and contact information to Carrie Long, clong@michiganaerospace.com. Please be sure to include citizenship status. Disciplines include:
Electrical engineering
Mechanical engineering
Optics
Physics
Mathematics
Software Engineering
Computer Science
Manufacturing
Industrial
Business Development
Program Management
Area of Interest: LIDAR Researcher
Michigan Aerospace Corporation is seeking a Scientist/Engineer with experience in LIDAR/LADAR or related optical instrumentation. Qualifications must include a Masters or Ph.D. in physics or engineering. Applications include development of systems for spaceborne, airborne, ground and marine environments. The preferred candidate would have significant experience in active and/or passive sensor systems, interferometry, optical, opto-electrical or opto-mechanical design for remote sensing applications. In addition, experience with modeling and analysis of scattering and atmospheric phenomenon is a plus.
Essential Functions:
Act as a Principal Investigator for independently conceived, developed, and funded research and development projects, being responsible for technical, cost and schedule management
Develop new sensor concepts, cost estimates, specifications, and presentation materials for proposal efforts
Provide hands-on technical leadership in the development of prototype systems
Direct the work of Research Engineers/Scientists and Electro-Optics Technicians in the development of systems
Conduct systems analysis and performance predictions for LIDAR/LADAR and related optical systems
Assist in the transition of technologies from R&D to production
Applicants selected for this position will be subject to a Government Security Investigation and must meet eligibility requirements for access to classified information. US Citizenship is required. Current security clearance preferred. Full time position. Location: Ann Arbor, MI.